Where do I find the Handouts for the Webinar?
You can find the webinar handouts by logging into your ZI account and selecting My Webinars. Click on View Event of the Webinar you are accessing. You will then be taken the Webinar overview with the option to Enter Zoom Webinar and Download Webinar Handout.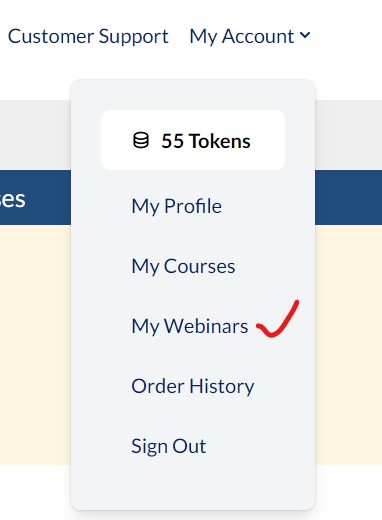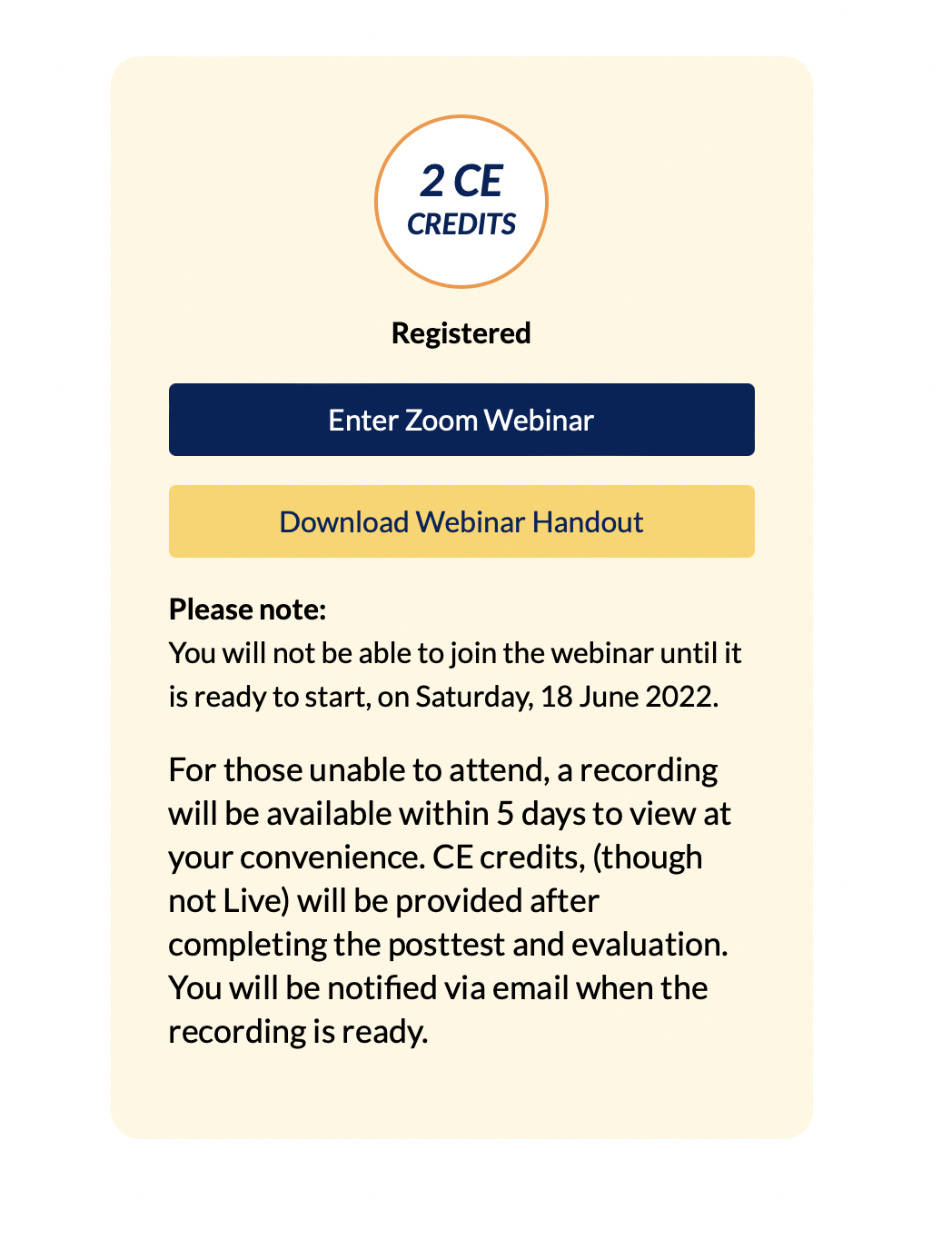 Related Articles

How do I rejoin a webinar in progress?

If you leave the webinar for any reason, you can rejoin if the webinar is still in progress, as long as the host has not locked the webinar. Just click on the original zoom link you have.

How do I access the Webinar and take the Posttest?

Once registered for the webinar you can access the webinar by logging into your ZI account and going to My Webinars. You will see the option for your webinar with an option that states View Event. By clicking on View Event you will be taken to the ...

I missed the Webinar. How do I access it?

You will receive an email shortly after the webinar has completed letting you know that you will receive a notice within five days that the webinar recording will be available for you to view in your My Webinar section on your ZI account. Once ...

Will the webinar be recorded for viewing later?

Yes. For those unable to attend, CE credits (though not live) will be available by viewing the recording and taking the post-test and evaluation. and If you pay and either miss part of the webinar or are unable to attend: Don't worry. You can still ...

Do I have to watch the full Webinar to receive LIVE CEs?

Yes, you will need to watch the Webinar in its entirety to receive the LIVE CEs.